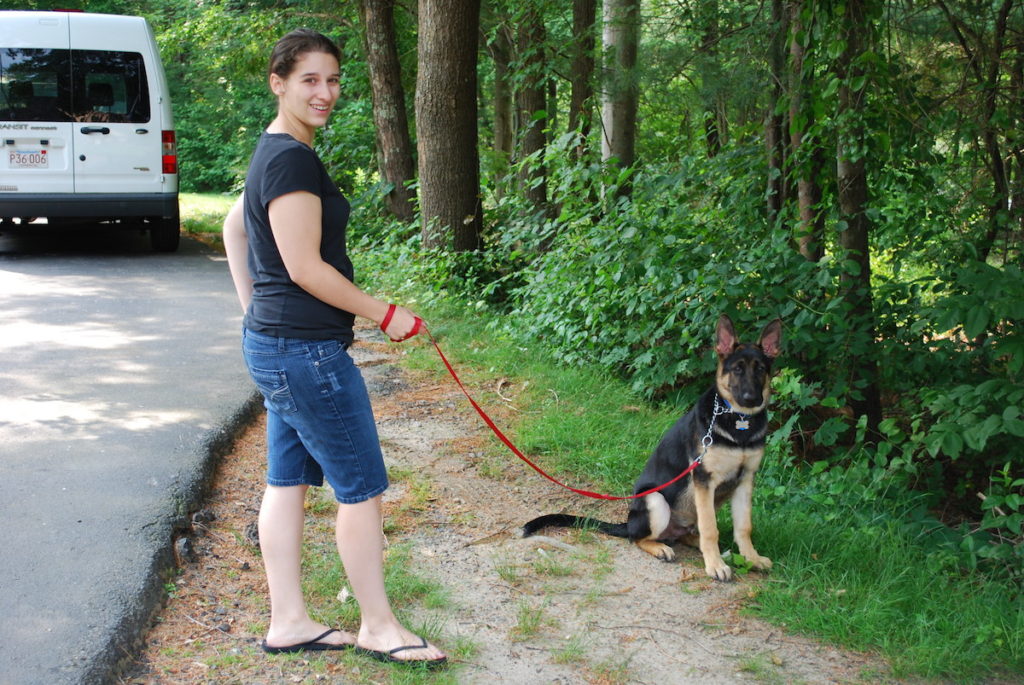 Koda, a male German Shepherd puppy, East Bridgewater, MA
Koda was doing typical puppy things.  However, knowing what his adult size would eventually be, his owners had no intention on waiting to train him.  They wanted to be able to take him everywhere and have total control, which they didn't when they contacted me.
Along with jumping and pulling on the leash, he was mouthing and door crashing, and let's not forget chewing everything in sight.
But after our time together and the commitment from his owners, he now acts like the perfect gentleman.
You guys did a great job! He makes a good ambassador for those "oh so smart" German Shepherds.