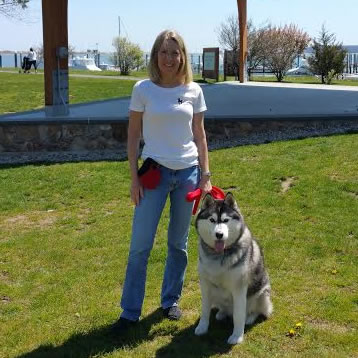 D'Jango, Siberian Husky, Halifax, MA
Jango's owner, or I should say his very young human grandmother, contacted me because she needed help being able to control him, especially in public.
Because Jango's owner still lives at home with him, it was important to have all family members be able to share in caring for him, which includes walking and taking him places.  So we got to work with obedience training and socialization.
I am happy to report that Jango is doing excellent and will be able to enjoy a lot more places than just his own neighborhood for walks.
Behaving has it's advantages!  This summer is going to be a blast!
The bonus for me is that since he is a hometown boy, I have a better chance of bumping into him on a regular basis on those walks!
Did I mention how handsome he is?
Great job!