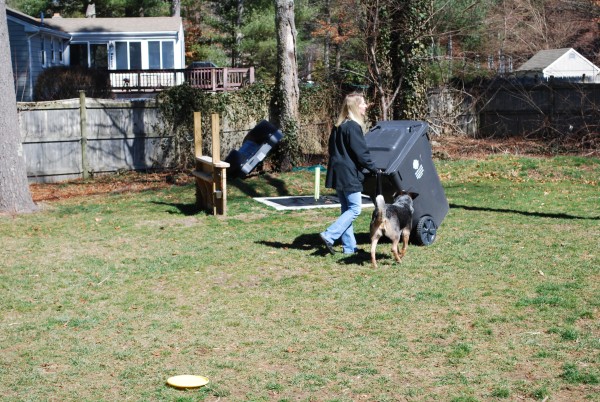 Zoe, Australian Cattle Dog, Carver, MA
Zoe's owners called me to help them with the many little quirks Zoe had.  One in particular, was attacking and barking ferociously at the wheels of the trash and wheel barrels.
This breed is no couch potato and smarter than the average bear, so although she was being physically exercised enough, we needed to do a little work teaching her boundaries and limitations. So that is exactly what we did.
Here we are taking a stroll through the backyard.  She has learned that trash barrels and wheel barrels are our friends too and attacking them isn't necessary anymore!
So grateful to her owners for being 100% committed to her overall welfare, which includes her mental health through training.
Great job guys.  I had so much fun with you and Zoe.  Keep up the good work.
She's awesome!