Shadow's owner contacted me for advice with training, even though she was an experienced dog owner. She explained that "this one wasn't like the last one". Gosh I wish I had a quarter for every time I've heard that. Again, welcome to puppyhood.
Shadow seemed to be a little more difficult with jumping and having accidents in the house along with being frightened to pass a certain point on their quiet culdesac.
It's hard when you have such a friendly dog who just wants to say hello to everyone he meets, hence the jumping. But regardless, not all people like being jumped on by a large dog.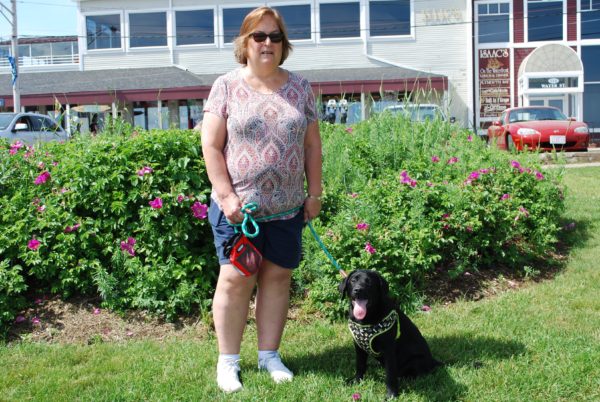 We started with taking the guess work out of housebreaking by getting them on a schedule as well as learning a variety of obedience commands.
It is not unusual for me to try to empower owners to do the work that is necessary to resolve the issues. This was one of those cases.
If you want your dog to succeed, you have to practice. And when you think you've practiced enough, practice some more. Obedience is never finished.
I'm happy to report that Shadow and his MORE confident owner have done extremely well. Working as a team makes things a lot easier.
Nice job!