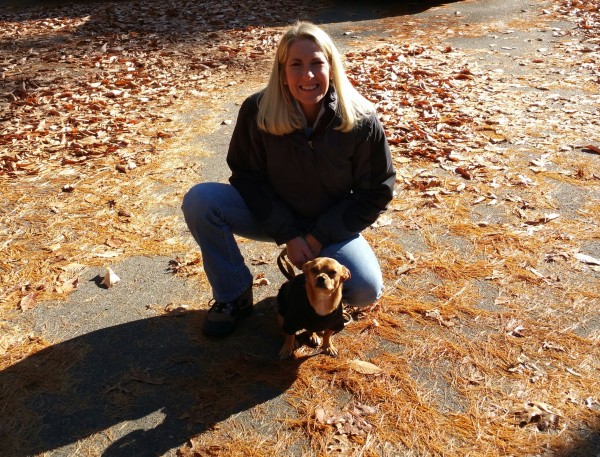 Zeus, Chihuahua Mix, East Bridgewater, MA
The work that was needed for Zeus was no non-sense obedience training, but not so Zeus would learn to sit or stay like a good boy, but more to infuse back the confidence he had lost that only obedience training can do.  At no fault of his own, Zeus had a traumatic experience that his owner said changed his sweet friendly deposition to one of anxiety and aggression.
So we took all the skills Zeus and his owner had learned and then went out into the public to apply them with socialization, so humans and dogs could regain their trustworthiness to Zeus.
To date Zeus is 90% better but he's still a work in progress.  Ordeals for dogs have no scheduled recovery time, so his owner continues to do the work necessary to get to the end of the tunnel.
So proud of the progress you guys have made.  Looking forward to checking in and going for a stroll with my guy Zeus!