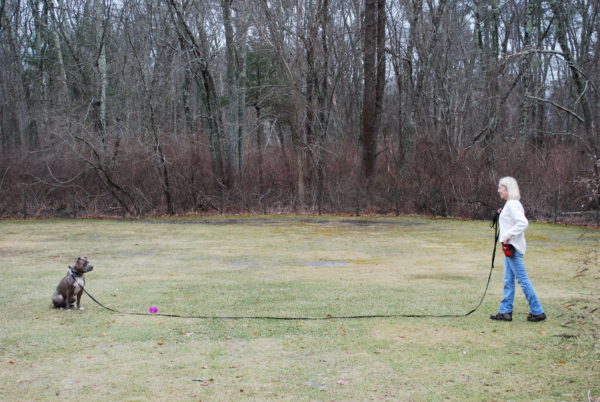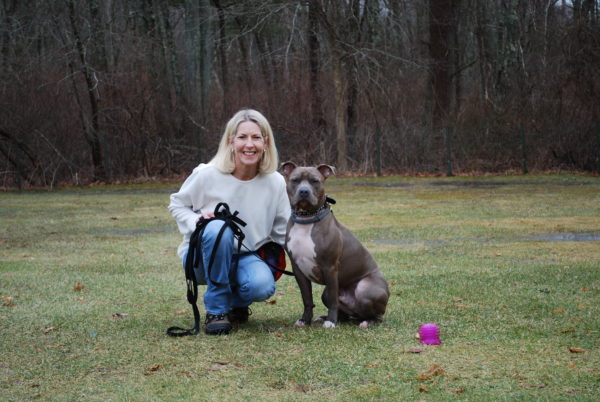 Tank, American Pit Bull Terrier, Middleboro, MA
Since Tank already knew basic obedience, we took those skills and practiced long line work to build distance and reliability in preparation for off-leash.  We also worked on distractions at the same time by having one of his toys right in front of him while practicing.
Tank is very smart when it comes to training, but has a bit of a stubborn streak and because of that his owners admitted to giving up at times.
Tackling a dog's willfulness is not always easy but it is something that an owner must conquer if you ever plan on having an obedient dog.
I was so happy to have spent time with this family.  They are truly committed to Tank and know their responsibility to him includes his education.  That being said, it was easy to emphasis to them the need of being in charge with Tank and not the other way around, which was previously the case.  Those days are gone Tank, sorry.  You don't drive the bus anymore.
I'm happy knowing this family will continue to be good ambassadors for this breed.  They are definitely on the right path.
Tank, if they start to slack off just let me know.  I'm here for you buddy!