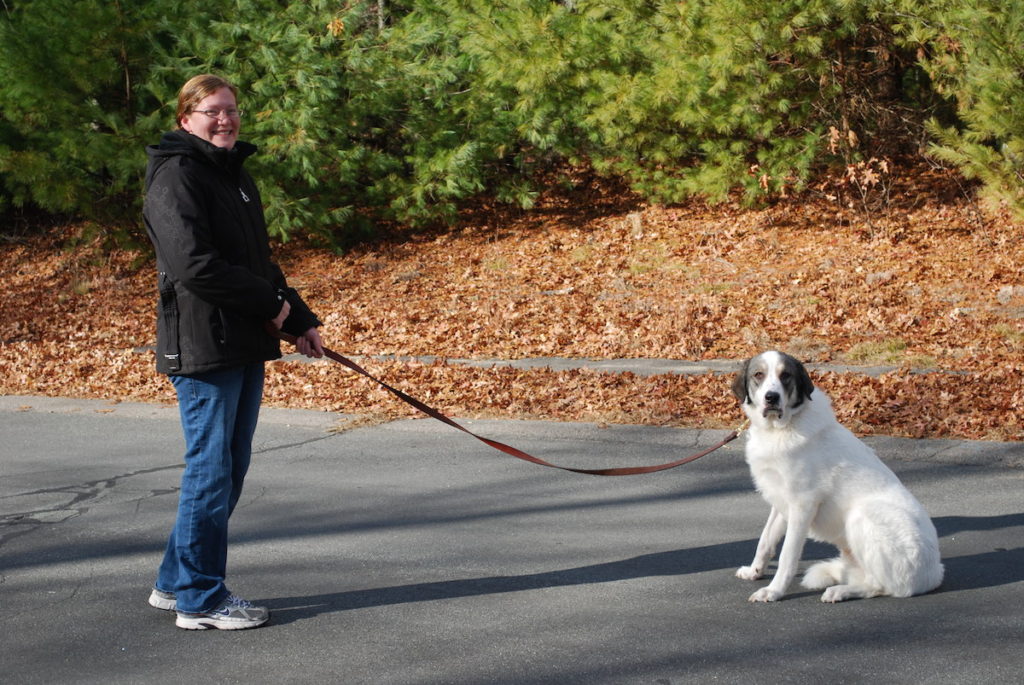 Roger, Great Pyrenees, Halifax, MA
Roger came to his owners as a foster situation from Big Fluffy Dog Rescue of New England, but after spending time with him, they decided to keep him.  Not the first case of Foster Failure.
Regardless of being scared of going outdoors and other people, he was wonderful with their three children.  He was considered a "Keeper".
He was a Gentle Giant who was obviously deprived of proper socialization.
So we got to work on obedience training to bring Roger around.
I'm happy to report Roger is now a well balanced and happy boy and not afraid anymore.