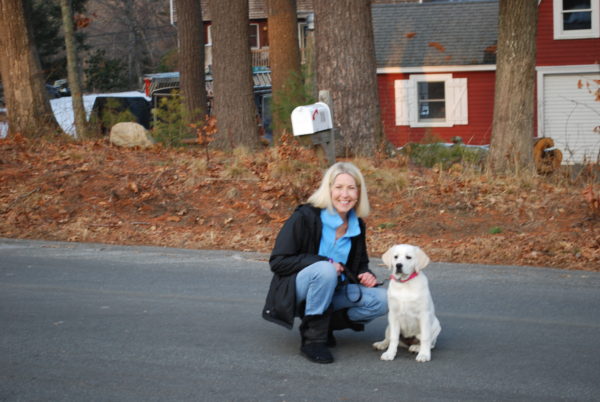 Nala, Labrador Retriever, Halifax, MA
Nala's owners reached out to me to help them train their new puppy.  With a face like that how could I refuse?
Nala is a typical fun loving puppy that likes to play and be with her family.  Teaching her and working through the typical puppy behaviors is easy when you are fully committed, as this family has been.
We started with reinforcing the dos and don'ts of housebreaking, which she has done successfully.  Then we moved onto very basic training for now.
Keeping her attention, as with any puppy is limited, so it's important to be clear in the small window you have during each training session.
She is off to such a great start.  Things will only get better from here.
Thanks for sharing her with me.  I had such a fun time and looking forward to doing more advanced training with her in the near future.
P.S. If you can't find her one of these days, I swear I have no idea where she could be in my house!! lol