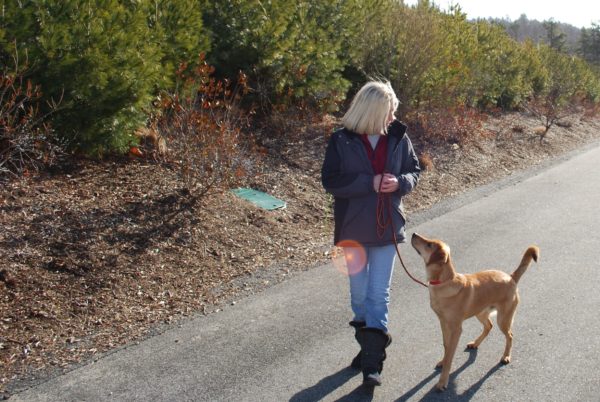 Tucker, Hound Mix, Plymouth, MA
Tucker's owners contacted me because they hadn't had a puppy in a long time and wanted some assistance.
Tucker didn't have any particular problems other than a little backsliding with housebreaking and pulling on the leash, so we did some work with obedience and walking.
He's much better with walking on leash but still has a tendency to pull when he gets excited seeing someone new, so that is still a work in progress.  The thing to remember is that correcting is done through leash work, positive reinforcement and sometimes a collar change because of strength.   But continued practice is always the remedy, which is the case with obedience work anyway.  Practice, practice, practice and when you think you've practiced enough, practice some more.
Tucker also learned the place command to keep him from wondering around the studio getting into mischief, so his dad can concentrate on making music.
Tucker is a lucky boy who just happens to have a famous rocker for a dad and a pretty terrific mom.
Keep up the good work guys.