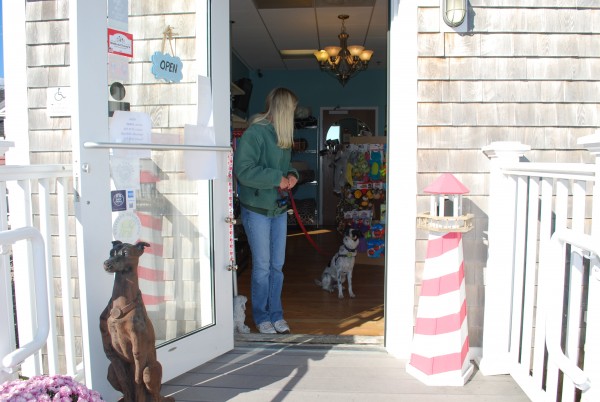 Porter, Chihuahua/Fox Terrier Mix, Scituate, MA
Porter's human parents wanted to start off right with their new puppy with training, so that's what we did.  They all did a super job!
However, just before we concluded training it was necessary to make sure Porter wasn't going to run out of the store, where his mom works, into the parking lot and almost get hit by a car, ever again! Yikes!!!  So we practiced door training at the store.  It was just as important to practice door training here, not just at home.
Even when the door is left open in the nice weather, this little man knows from now on he isn't going anywhere without permission.  Now he can hang out with mom at work without any worries when the door is open.  Look at that attention and waiting for me to give him the ok.
Nice job sweet boy!
**Door Training is just another safety precaution that is so important for every dog. **