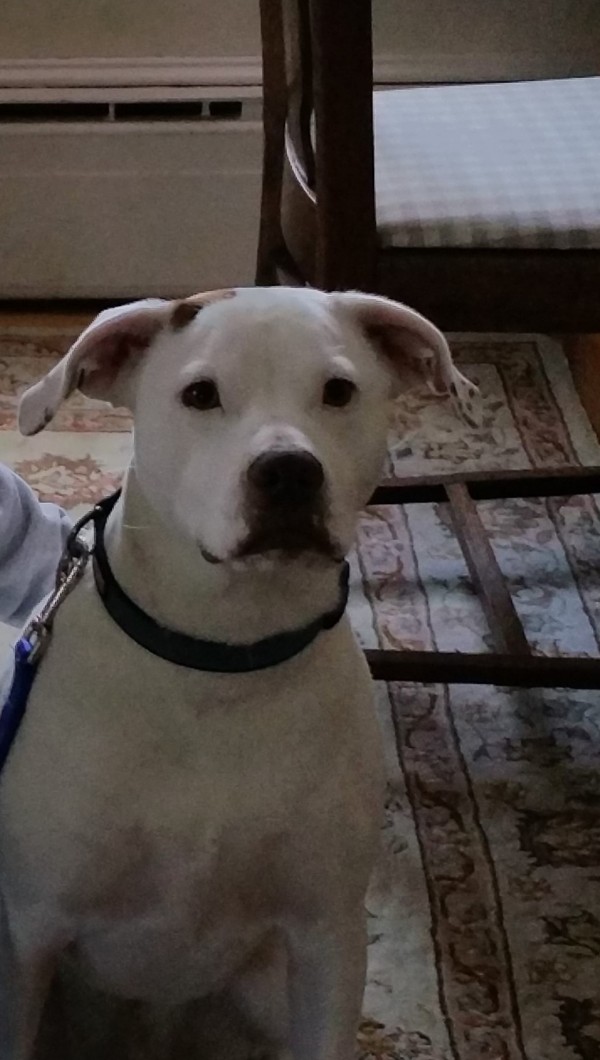 Wally, Pointer/Pit Bull Mix, Scituate, MA
Wally's owners contacted me because taking him for a walk was a chore.  A chore they didn't enjoy any day.  His recall needed improvement too.
So we taught Wally that he didn't need to drag anyone down the street while trying to go for a nice walk.
Now the whole family knows what to do, including Wally's grandparents who, by-the-way, think it's pretty terrific having a dog in the family for the first time.
Nice Job!
Love this sweet boy!