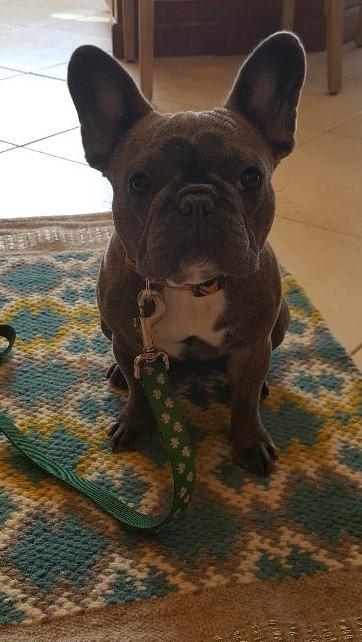 Blu, French Bulldog, Scituate, MA

Blu's mom contacted me for the usual puppy problems, housebreaking, jumping, mouthing and chewing.

She was justifiably frustrated, because she felt she was the only one in the home trying to correct all of these issues and more, especially when she has a husband and grown children capable of lending a hand.

So we got busy addressing all these concerns and seeing progress. And as a result of learning how to be more assertive with Blu, she found herself being equally assertive with her family when it came to sharing the commitment of training.

I'm so proud of Blu and her eagerness to learn and this family coming together for the sake of Blu's education and Mom's sanity. It takes everyone being on the same page to see positive results and this family is a great example that cooperation pays off. Blu is living proof.

I'm going to miss those ears Ms. Blu.