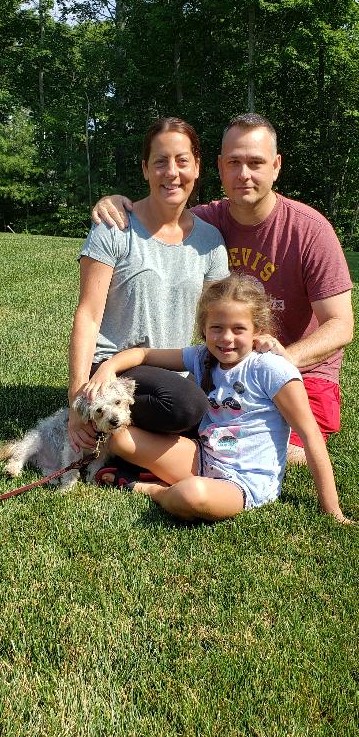 Rex's owners contacted me because they were having a few important issues that needed immediate attention. Since they were first time dog owners, they weren't sure what to do and how to go about doing it.
Unfortunately, after a little conversation with them, we don't believe Rex came from a reputable breeder after all, which explained a lot about the behaviors he was exhibiting.
Without going into a lot of detail, we managed to finally get housebreaking under control, as well as the family working on socialization constantly, and curing Rex of his nighttime anxiety.
And although Rex is a little on the skittish side (but getting so much better daily), there is one person that this pup can't wag enough for and that is for this adorable little girl. Because she is the perfect age to start training her dog, I quickly enlisted her on the things she could do to be part of Rex's training. Her dog…. also her responsibility.
With consistency I'm happy to relay that Rex is doing much better with housebreaking (just a little more tweaking required), which is nothing compared to getting a good night sleep. Rex can now get through the entire night without barking until sunrise. Hooray!!!
As far as Little Miss goes, she can be my assistant any day, no teeth and all!