Buddy is a good boy and a happy addition to his new family. Lucky for Buddy his owners are retired, so they get to spend lots of quality time together every day.
Buddy's owners reached out to me initially because, at their age they wanted to get things right from the beginning and not have to backtrack.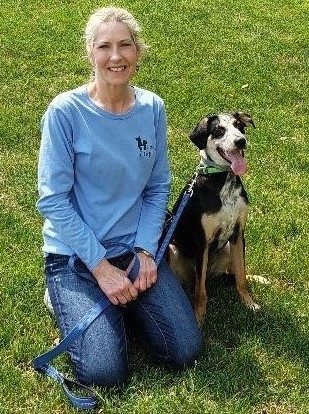 When I started training Buddy he was a typical puppy. He loved watching the birds at the feeders and was doing great in the house as far as chewing and housebreaking, etc. But unfortunately one day his dad tried to take a screw out of his mouth, that Buddy had picked up off the shop floor, and nipped him.
So now not only did we have to teach Buddy to give things up willingly, but I also had to teach his dad that being too much of a softy isn't always a good thing, especially when dealing with aggression.
I had so much fun training with this couple and Buddy. They are young minded seniors who wanted to take time out their busy schedules and enjoy having a dog again.
I'm happy to say, not only does Buddy walk well on a leash now, but most important, you can take anything out of his mouth without worrying about being bit, which is naturally a huge relief for his owners.
Nice work guys!