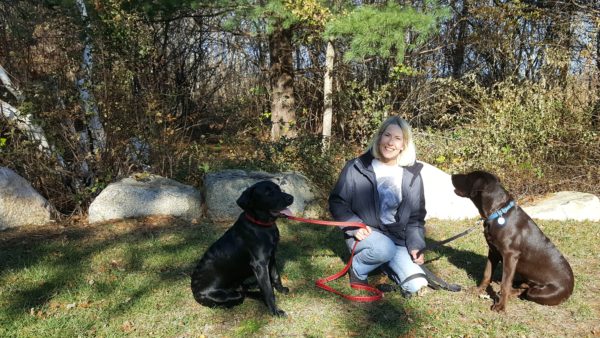 Jake & Oscar, Labrador Retrievers, East Bridgewater, MA
I started training these handsome boys when they were only 4 months old.   Double trouble is always better than just trouble and clowning around was never in short supply.
Other than being babies that didn't know the rules yet, there really wasn't anything out of the ordinary except to conquer the kinks of puppyhood. So we worked on housebreaking and obedience training.
It was important for their owner to know how to correctly handle them at the same time, which is always a little more challenging with two.  But if you keep things in perspective and remember that Rome wasn't built in a day, you quickly realize that those individual training sessions pay off in the end.
I'm happy to report they haven't received their eviction notices yet.
I will miss our fun filled mornings.
Nice work my boys!