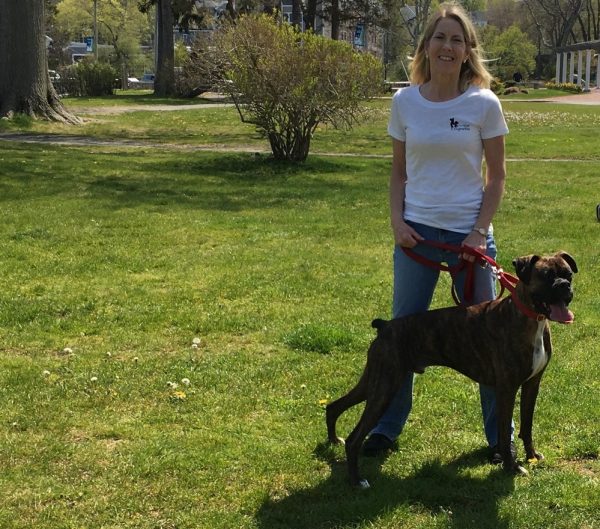 Mr. Bentley, Boxer, Pembroke, MA
Mr. Bentley's owners contacted me because, although he is their 5th Boxer, Bentley is not like the others.   How often have dog owners made that same statement?
Because Bentley's owners are older, they needed more control over him given his strength.  Knowing how to work under threshold is key.  So back to basics we went.
Revisiting what he already knows in obedience and working it on a daily basis will give his owners the upper hand with this powerful boy.
Now they are experiencing what it is like to go on a nice walk even when the distractions are at their highest, especially with other dogs.
Bentley's mom is especially happy to be able to walk her boy herself in public.
Nice job!